Cleaning your bedroom toys is not a topic many people feel comfortable with. It is, however, a major issue when it comes to personal hygiene and intimate health. There are a few do's and dont's that you should know about before you approach the chore – one of our leading Battersea home cleaning specialists shares her useful tips on the touchy subject.
It's not so much of a secret these days. Quite a few women – married and single – have battery operated adult toys stashed in the bedside drawer. You know – sex toys, vibrators, dildos, whatever you want to call them. What was once considered dirty, obscene and shocking is now quite clean and decent – they're even sold on the party plan.
Well, they're not considered morally/ethically dirty. But they do get physically dirty. And with something that is used so intimately, it's important to make sure that it's kept clean. If you don't, the result will be a nasty case of candida at best.
Basic Hygienic Rules For Vibrator Use
First of all, some basic hygiene rules for their use. While one of the oldest references to dildos appeared in an old
Greek play and involved a group of women cheerfully lending one round their circle of friends (and enemies), this is a very bad idea. Buy your friend(s) one or two, but don't lend them around. The second rule is the same one that applies to thermometers – if you use it inside one place, don't then use it inside another place without a very thorough clean-up first (do I really have to explain it more graphically?).
Vibrators should be cleaned after every use if they are used internally. If they are used externally, they do not need to be cleaned as frequently.
How To Safely Clean Your Vibrator?
When you clean your vibrator, be careful about immersing it in water. Some dildos are waterproof and can be washed (and even used) underwater, but the majority are not – if the catalogue (or shop assistant) doesn't describe one as being waterproof, it isn't. Things that aren't operated by electricity (e.g. ben wa balls) may be washed in warm soapy water, and so can the waterproof vibrators. Just wash them like you would wash your dishes – wash scrub well, then rinse off the soap before drying. But make sure that the battery compartment is properly closed to prevent any water getting in.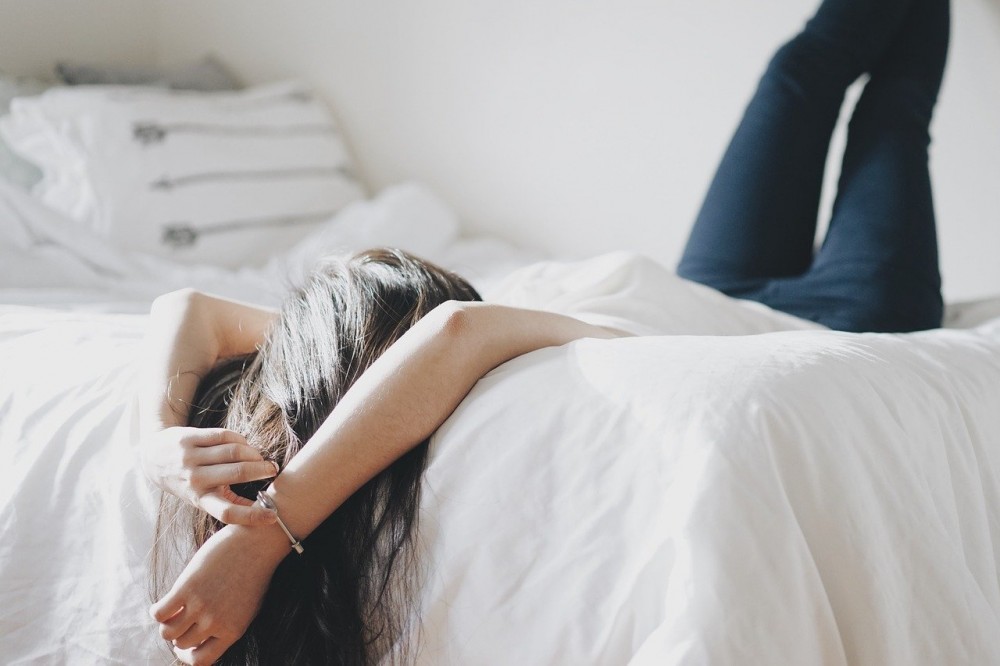 If your vibrator is not waterproof, then you will need to wipe it clean. Baby wipes, in this writer's experience, do not tend to be enough for proper cleaning, as they don't have much of a disinfectant action, being designed for sensitive and tender skin. A wet flannel with soap works better, but remember to wash the soap off with a second flannel or sponge, as soap can also trigger candida by upsetting the internal flora. Better still for cleaning vibrators and the like is strong alcohol – surgical spirit is good, but vodka or some other strong (more than 75% proof) spirits will do perfectly well. Simply apply a generous amount of alcohol to a soft cloth and rub the vibrator well. This will clean off any residue, and kill any stray bacteria. Best of all, it will also evaporate quickly, making it easier to dry. Alcohol has one small disadvantage, however: if your vibrator has a shiny coating on it, the alcohol will eventually fade and wear this away.
No matter how you clean your vibrator, be very careful not to let any moisture get into the electrics. Even in waterproof gadgets, if the batteries or wires get wet, it will either rust or short out – and both of these will wreck your vibrator. To be on the safe side, dry it thoroughly before storing it.
Another care tip: if you have any vibrators of the type that involve a vibrating device attached by a cord or wire to the battery compartment, be careful not to put any stress on the cord by pulling, stretching or bending. This will cause the wires to break, and I, for one, do not particularly fancy the idea of taking one down to the electrician to fix. Take care with storage of these things – they're best kept in a little bag by themselves where they can't tangle around other things.
Need carpet cleaning East Finchley? Call 020 7099 6964 for the best quote on your list. Fully guaranteed carpet cleaners.