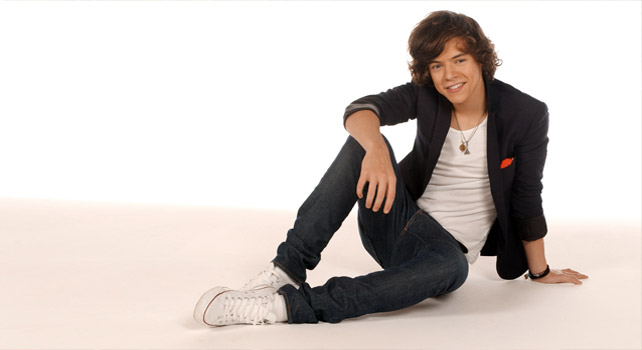 The star Harry Styles is reportedly obsessed with cleaning while out on tour with his bandmates. They started calling him 'Mrs. Mop' because of his little obsession. The singer is said to be "fixated" on cleaning the band's tour bus, and even makes his bandmates wear slippers while on the vehicles. According to a source, he makes sure that no one drops food anywhere and asks people to leave their shoes at the door and wear slippers. Harry is also claimed to go to the supermarket and buy a ton of cleaning products in order to make the bus as clean as possible.
Home Cleaning Is Good
Despite the ridicule, this information has provoked in many readers, obsession with cleaning is not such a bad thing after all. Well, according to psychologists, people who clean too much usually have some issues and are unstable but who isn't and is it really so bad as it sounds?
Cleaning Up And Musicians
As for Harry, I assume it might be quite a different story. We all know that most musicians are not such big fans of cleaning especially when we talk about world tours and travelling. I can imagine how messy it gets on a tour bus, with the musicians eating, drinking and sleeping there. This must be really hard for a person who is used to living in a nice, tidy and clean environment. That is why the news about Harry Styles being obsessed with cleaning seems a little too exaggerated to me. I don't know Harry personally but I really doubt it that the situation with cleaning is so bad. Yes, it sounds a bit shocking that a musician makes his bandmates get on the bus wearing slippers and not to drop food anywhere. How dares he? But imagine that this bus is your home. Do you usually drop food everywhere? Do you live surrounded by dirt without even taking notice? Some people may answer "yes" to that but this is their problem. To me, if you consider that living in a messy, dirty environment is something normal, then YOU have a serious problem.
Clean Up Passion Provokes Mixed Reactions
This reminds me of a story. A friend of mine who shared a house with three more people decided to clean the house one afternoon and spent a couple of hours doing that. When his friends came back from work in the evening, he asked them politely to take off their shoes and put slippers on as he had mopped the floor and vacuumed the carpet twice. The boys got furious and they asked my friend if he had lost his mind. One of them wouldn't even speak to the poor soul who even had to apologise for his inappropriate behaviour!
Mrs Mop
If somebody calls Harry Styles Mrs Mop, then that's their problem. Besides, this shows an attitude which is discriminating and offensive in nature and can lead to no good. It would be best if the people mocking Styles learn how to use a mop instead. Who knows, one day they might like it to live somewhere nice and clean.
And Harry, if you ever need London house cleaners for your new home in the North of the capital, just give Anyclean a call on 020 7099 6964. We'd be more than happy to help.