Have you ever walked into an office and it looked like a hurricane hit it? When I was editing one of my books, the publisher asked me to visit their office to discuss the plans and expectations for the publication. It was a well-known company famous for their accomplishments. When I got there, the office was a mess! I said to myself Wooh! When was the last time these guys employed the services of an office cleaning company in London? Who is the facilities manager? I couldn't help but wanted to have a word with him.
A person who has a messy office can definitely scare new clients away. Remember the first impression is the most important impression. Would you want a professional to work for you whose desk is piled with papers and looks entirely disorganized for work on your account? I would not.
When your office is clean and organized, people get a good impression of you, and it is much easier to work more efficiently — spending more time searching for things than working is no way to succeed.
Trust The Professional Cleaners To To The Job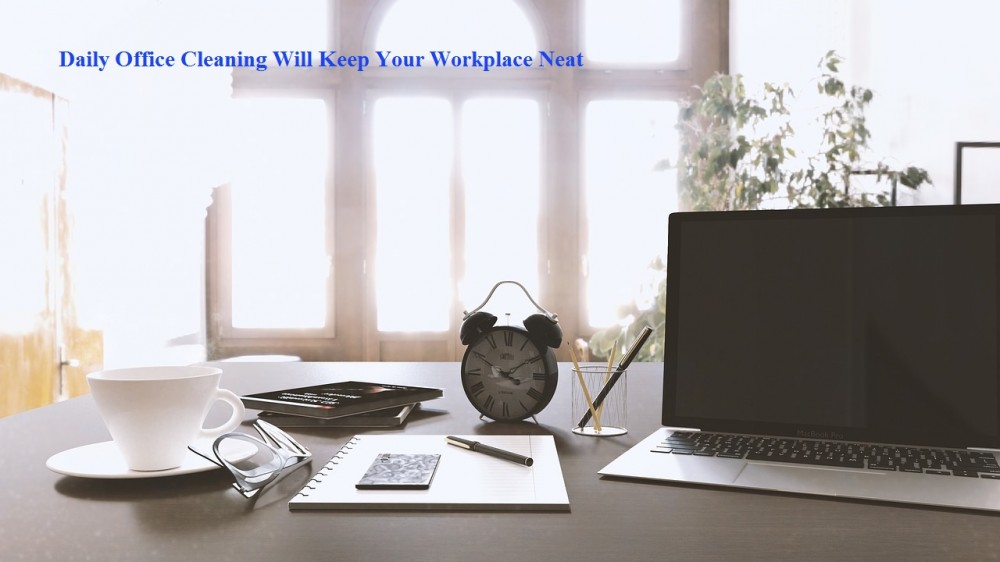 MBA courses teach a lot of things that are very important for running a successful business. But perhaps because it is so apparent, they tend to bypass some of the fundamental issues. Sadly, the basics remain overlooked and neglected, and the results are unfortunate, to say the least. Business cleaning lessons anyone?
Every company would like to have a beautiful looking office – both for the positive atmosphere it creates among the staff as well as the favourable impression it creates with potential clients. That's why companies spend as much as they can afford to on the office interior design. Where many of them slip up is in the cleaning and maintenance of these offices. Yes, necessary office cleaning, something business schools never bother to mention, can mean a lot in terms of business gained and lost.
An office that is tastefully decorated but is not kept clean shows that the company is not one that pays attention to details. Or perhaps that it does not care about the long term results of its actions as evidenced by the money spent on decor and the lack of subsequent upkeep. Is that how you would like your office, and by association your company to be perceived?
Daily office cleaning is a time-consuming job and surprising though it may be, it does require a great deal of specialised know-how. If you can afford it the best option is to use the services of a professional contract cleaning company. Doing your own cleaning maintenance means a constant compromise between using your time for cleaning and more direct business activities. There's also always the temptation to put off hygienic tasks and keep putting them off, because of other more pressing work.
How To Choose The Best Commercial Cleaning Contractor
While cost is always an important consideration, do not let that be your sole criterion for choosing an office cleaning service. Look for companies with excellent references, trained staff and give due consideration to companies who itemize the work they will do in the greatest detail. And finally, look for a company that will come to clean your office at a time that will cause the least disruption in the business workflow.
For each corporation, it is difficult to maintain a clean and tidy office building where the employees can work comfortably. It is not the employees' responsibility to dust, polish and wipe down their desks and to empty their bins. They have many complex tasks to do and problems to solve in their work hours than cleaning their office space.
To get an excellent level of service, the company should hire the most experienced and trained cleaners. They have to be fully insured and have the necessary qualifications for the provision of this kind of service. Before you go ahead with a company for your office, discuss your needs with few companies and get quotes. Read their terms of service and discuss what could be changed for your case. What you can also do is ask them for references. If you are in doubt, visit the clients they clean for and check the quality of the service they offer.
Don't Forget – Professional Cleaning Materials Overview
Office buildings have stringent guidelines as to what kind of chemicals and cleaners can be used; they have to not cause allergic reactions and most are allergen controlled. Companies do this to avoid any complications or missed
work from employees who may be sensitive to chemicals. Your job is to dilute these commercial cleaning products if recommended on the label and use them following their instructions. This needs to be taken very seriously, as you can lose your job if you are lax in using the products correctly.
There have been many times where I just knew that the janitorial product would work better if I didn't dilute it or used twice as much as was on the instructions. Usually, I ended up wasting chemicals and creating a mess. The rule of thumb is if that product doesn't work, use another, and don't add twice as much. Be sure to read all of the instructions through when using a commercial product during office clean-up, else you could end up mixing two hazardous chemicals that generally wouldn't cause a reaction if used individually (remember your mother telling you about mixing bleach and ammonia?). Always have a small bucket or squirt bottle of plain water handy if you happen to get chemicals in your eyes, while milder than some other cleaning products for other areas in the building, it still hurts like heck to get them in your eyes, and you may not be able to see to find the restrooms or eyewash areas quickly. A quick spray from your bottle could mean the difference between red-eye and a visit to the emergency room.
Office cleaning products are typically very mild, leaving the harsher cleaners for the bathrooms, cafeterias (as in degreasers), and high traffic areas. The cleaning trolley will often consist of brass polish and dusting spray for both electronics, such as what is called "liquid air" for cleaning keyboards and other parts of the computers and regular lemon-scented dusting spray.
The truth is, office workers and anyone who works at a desk generally don't like to have their things touched or their space invaded. You may have even been given instructions to leave some desks completely untouched. Most office cleaning tasks are emptying wastebaskets and tidying up. You will use your vacuum and your rubbish bags the most. One last thought, you may split up with your crew to do separate floors, so know where everyone is, for securities sake.
If you still plan on doing the cleaning on your own, here are a few useful tips to consider.
Clean the Pile of Paper Clutter
Any commercial cleaning efforts in your office would be in vain if you do not deal with the piles of paper and folders that cover your desk and perhaps even the floor. It can be tough to find what you need when you need it most. Moreover, clients do not admire it either. If you have paper clutter:
Schedule a time of the day when you are not usually doing business and go through your papers. Do not keep saying I will do it tomorrow. By tomorrow, the pile will be twice as big.

Start with the papers on the floor and start putting them away properly. Keep a file cabinet with alphabetical binders. You can pick them up at any office store.

Next work on the papers on your desk. File them also and only keep the documents you are currently working on the desk.

Make sure all files have all the proper documents in it.

If you have scraps of papers with notes on them, combine all notes and write onto one page, start a notebook or temporarily put them in a message box (a box with the word list as messages on the outside).
It Takes Work
Keeping your office clean will take time and work to make sure things don't get out of hand.
Make a weekly clean up schedule.

At the end of each day, leave your office clean.

File all papers as soon as you are done with them.
Also, if you are too busy to clean the remainder of the office, then it may be time to dish out a few dollars and have a cleaning team come in and clean the rest of the office. It will pay off in the long run.